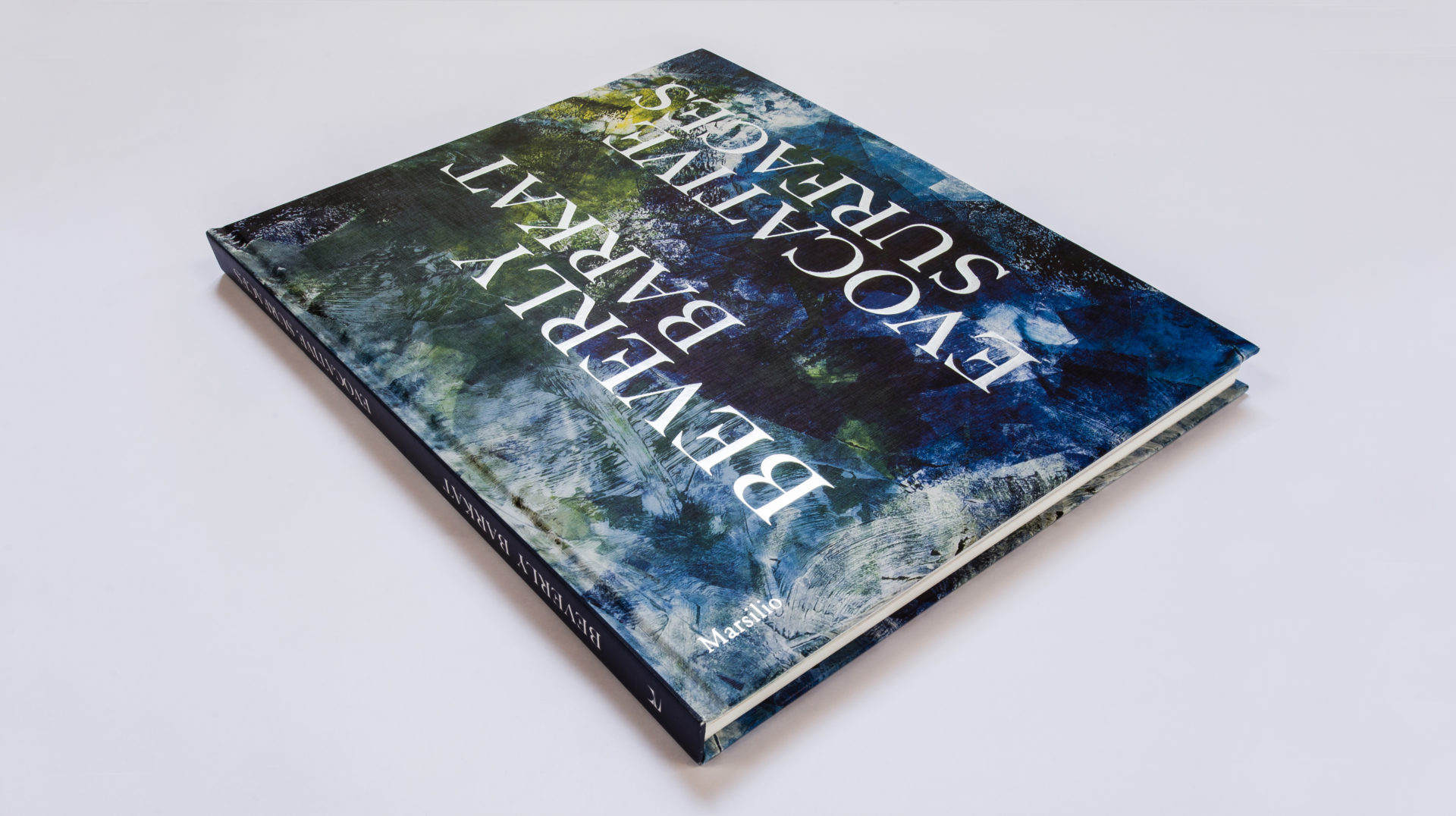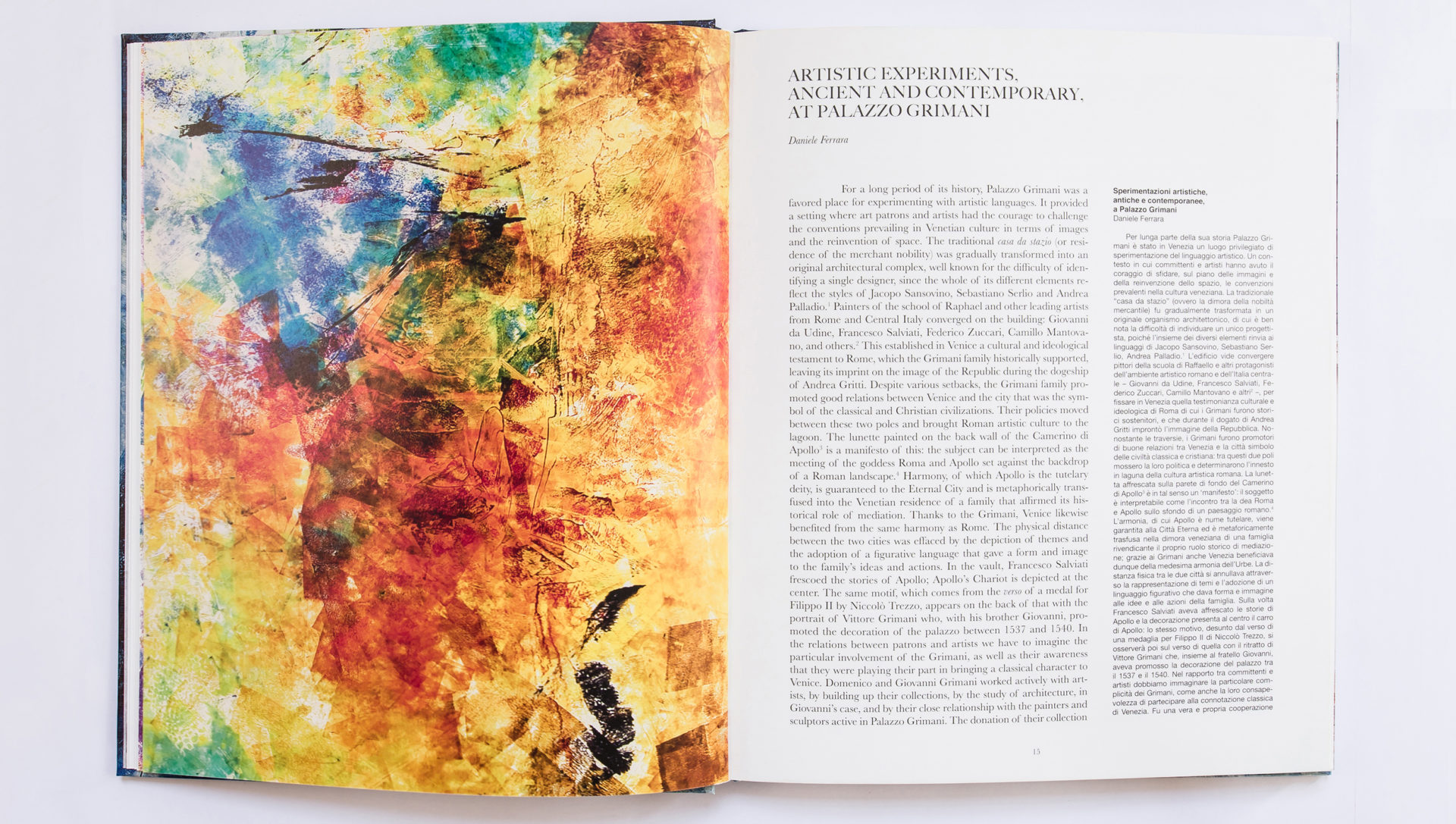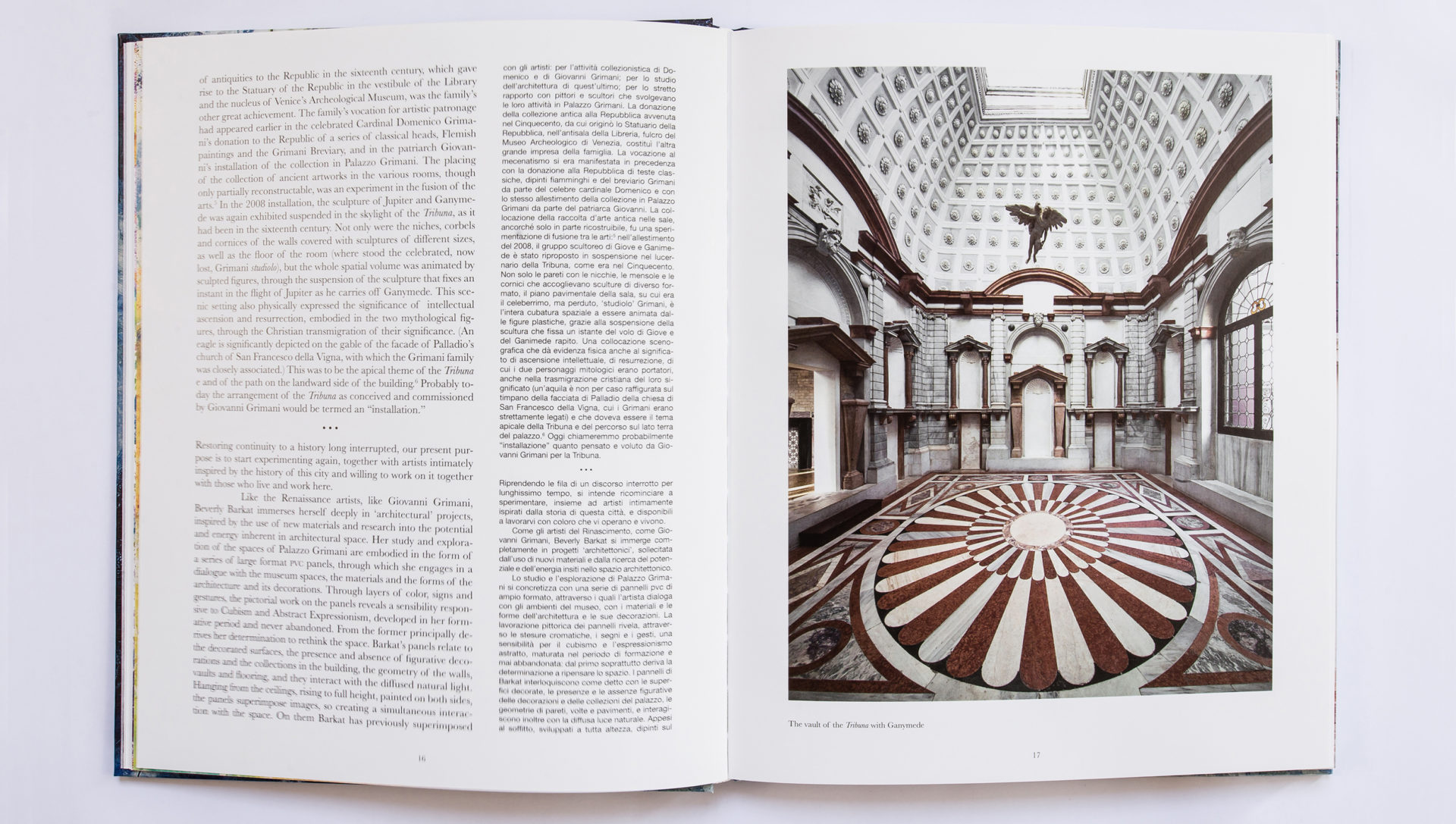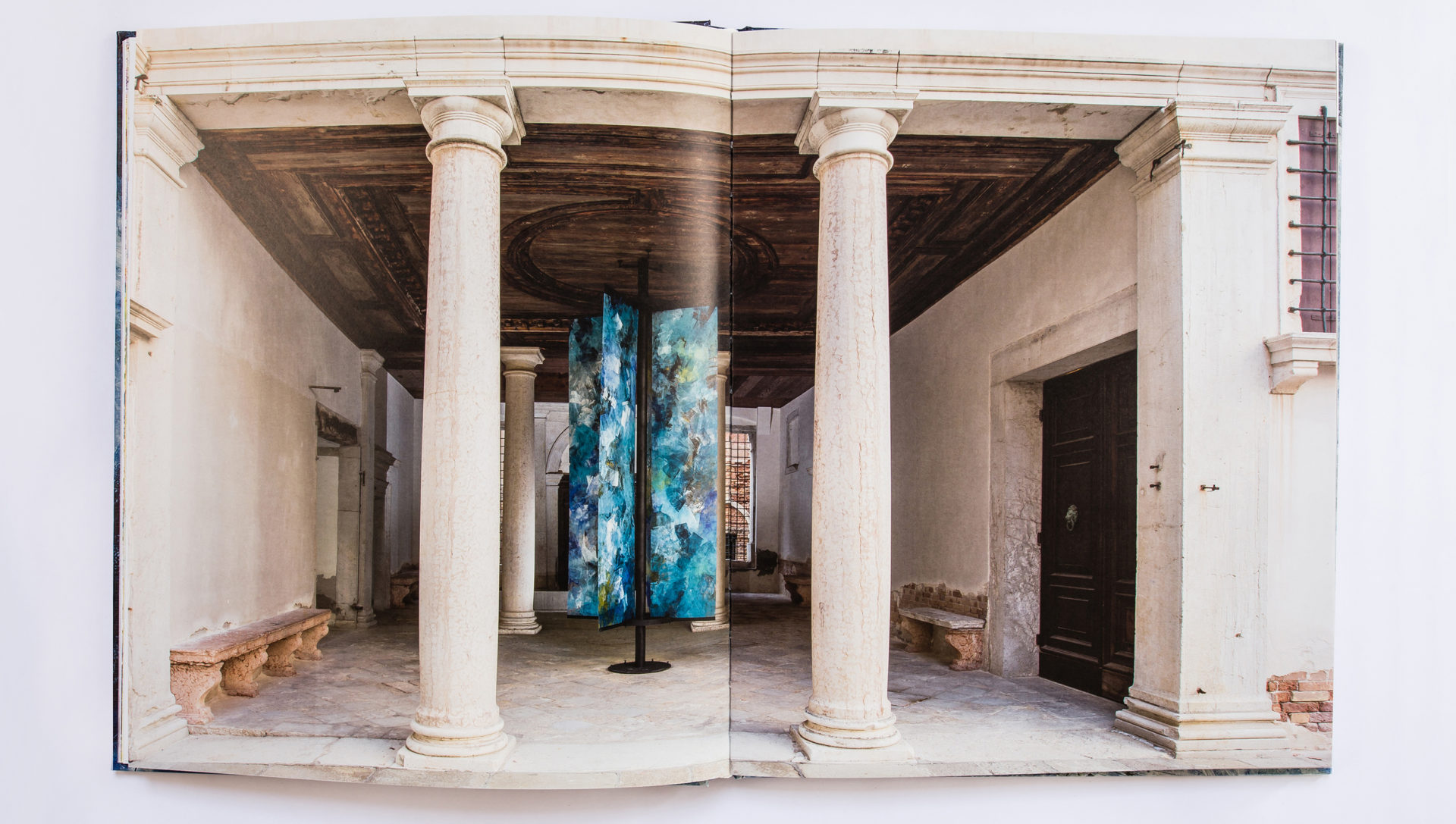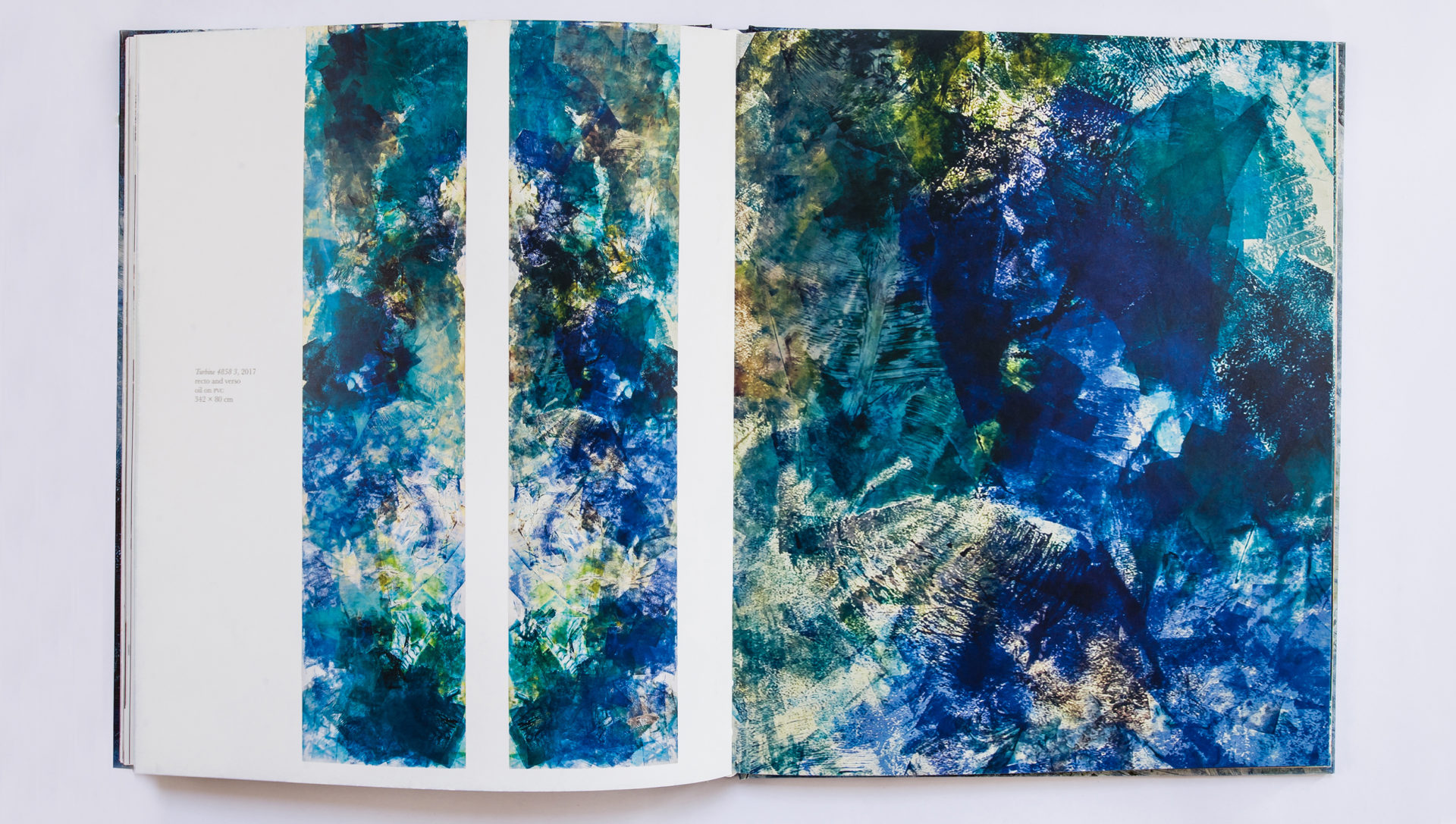 Beverly Barkat: Evocative Surfaces
Publication issued in conjunction with the exhibition Evocative Surfaces
May 13 to November 26, 2017, Museo di Palazzo Grimani.
Distribution
Rizzoli Libri S.p.A.
ISBN
978-88-317-2802-7
Printed
Crocetta del Montello (TV), Italy
Published by
Marsilio Editori S.p.A.
Exhibition presented by
Outset
Concept
Beverly Barkat, Martina Mian
Cover by
Micha Weidmann Studio
Cover photo by
Vartivar Jaklian
Design and editing by
Studio Grafico di Corrado Bosi
Text by
Sally Haftel Naveh, Daniele Ferrara, Mia Dora Prvan
Translations by
Richard Saidler, Viviana Tonon, Lucian Comoy for Language Consulting Congressi
Editorial coordination
Martina Mian, Marsilio Editori S.p.A.
Production management
Lorenzo Pieresca, Marsilio Editori S.p.A.
Contact
INFO@EVOCATIVESURFACES.COM
Catalogue is available online, at Mondadori Electa bookshop at Palazzo Grimani, at Electa Arsenale and Electa Giardini bookshops.
Purchase the book