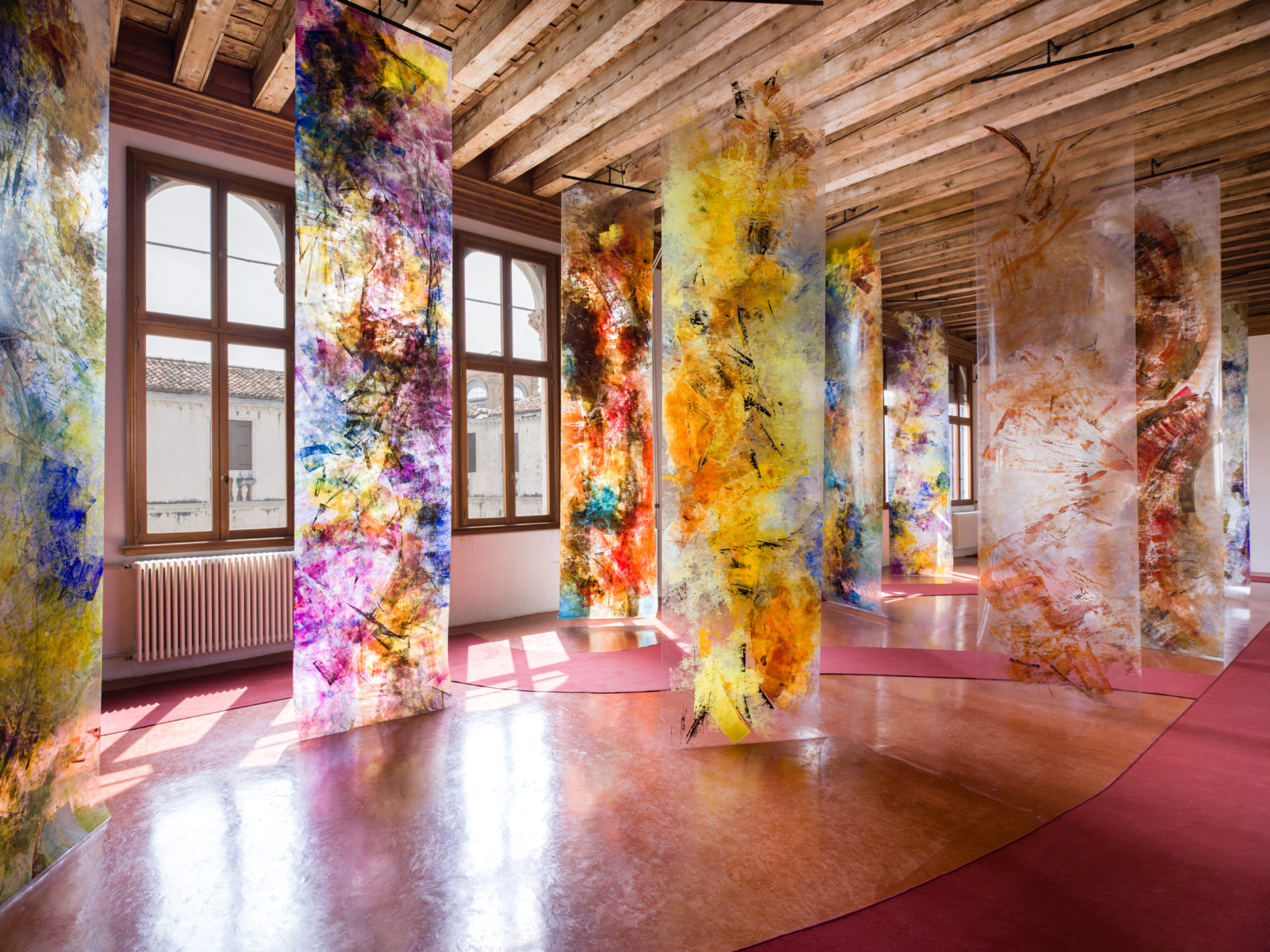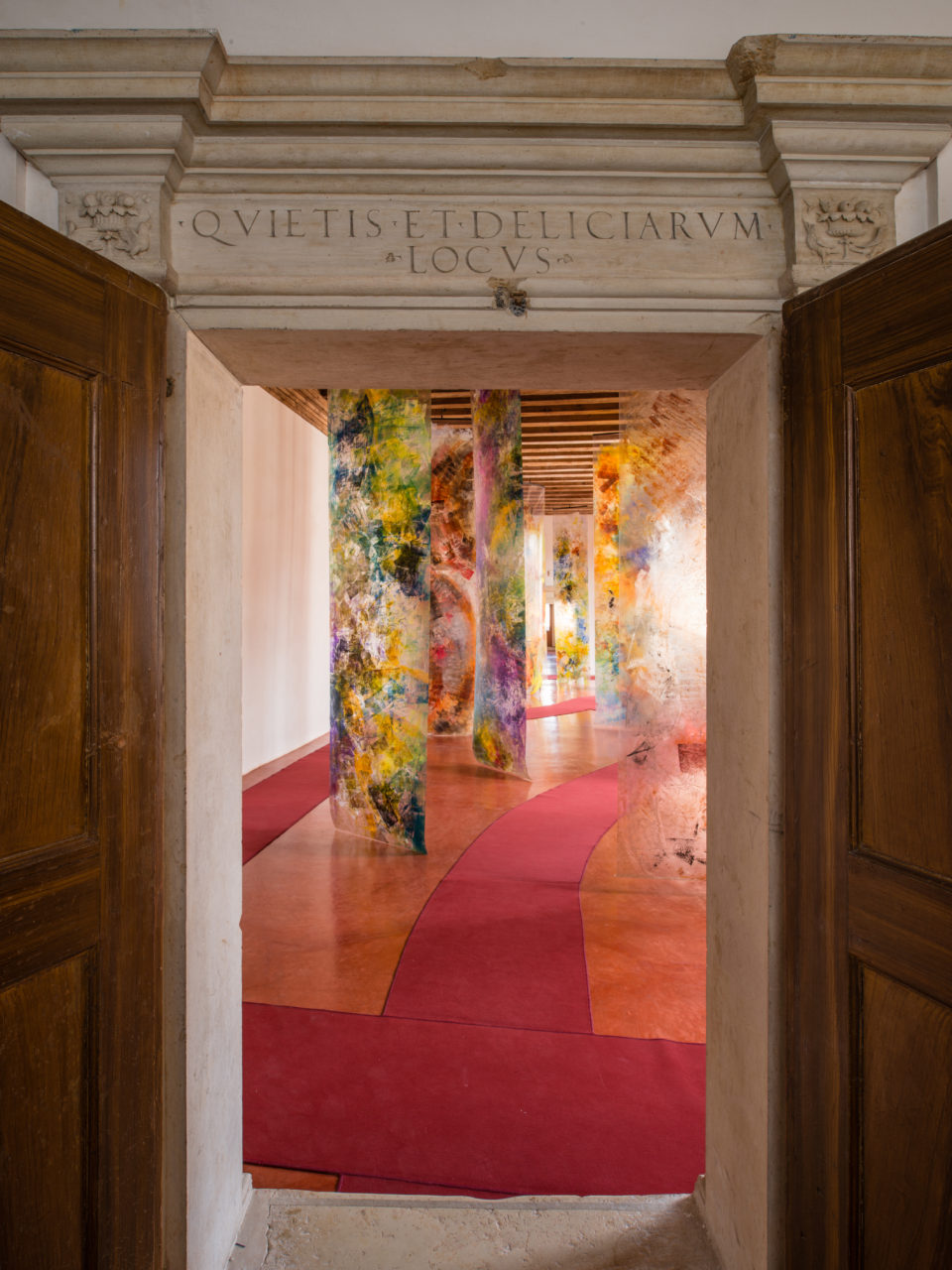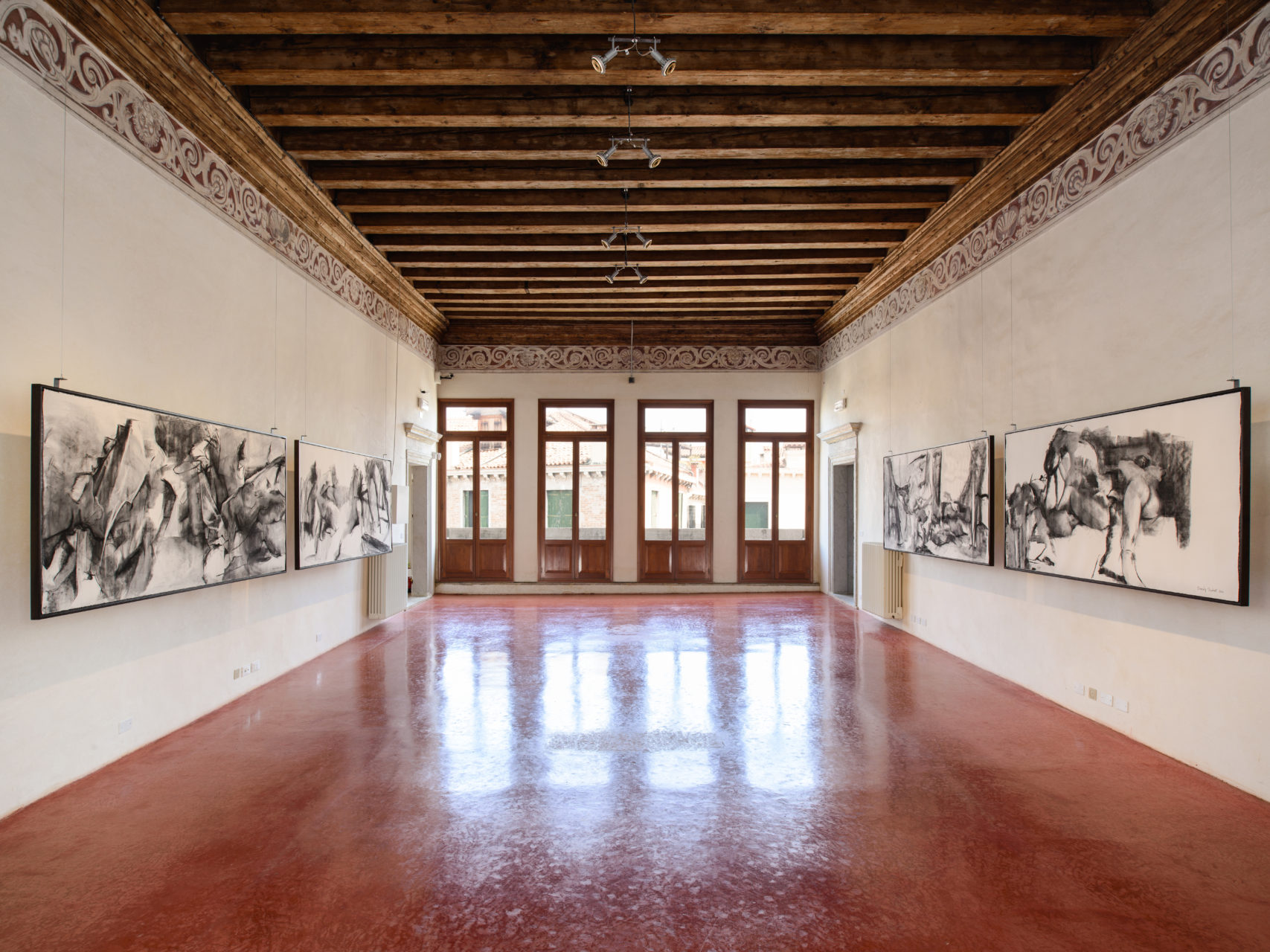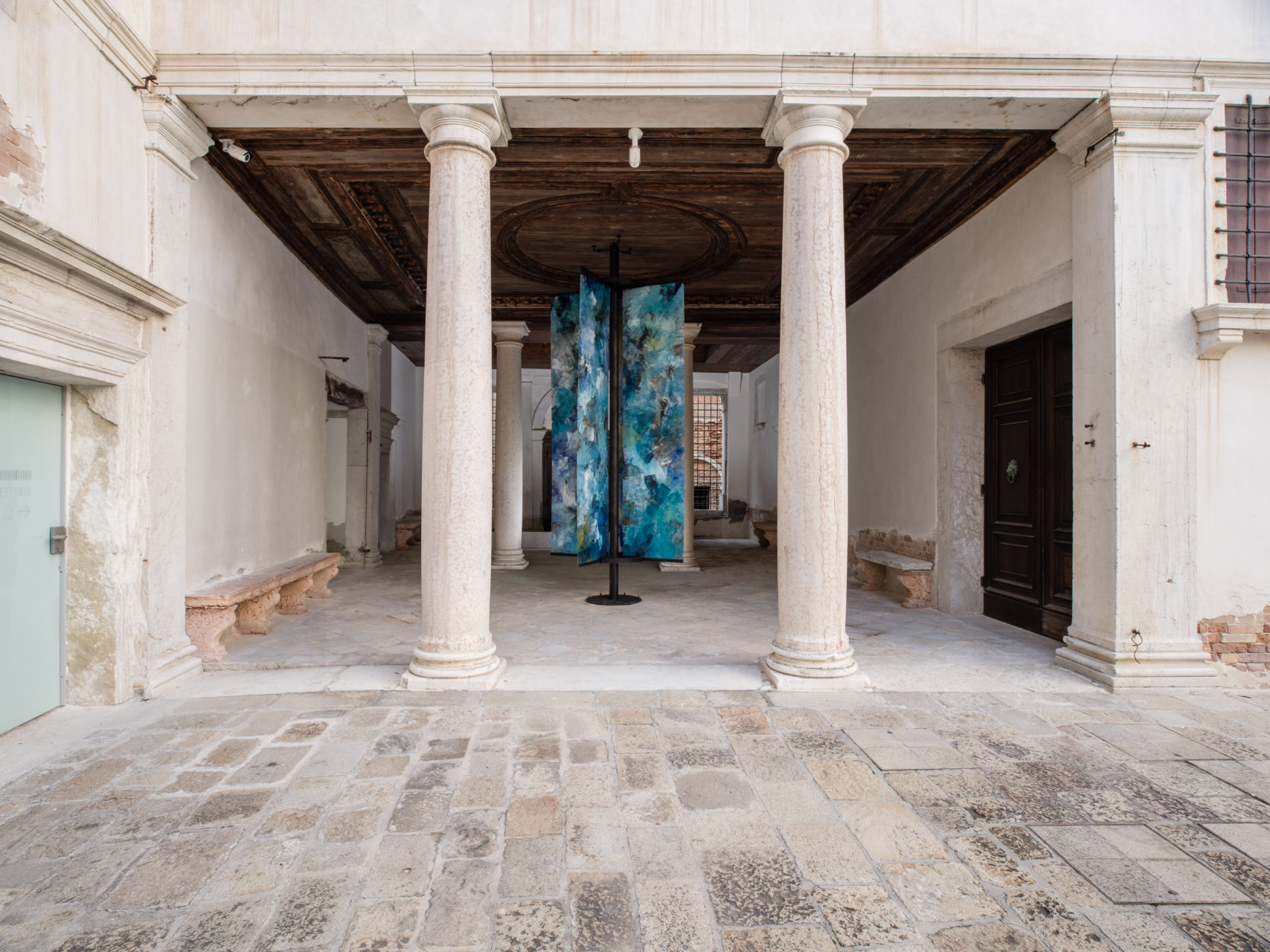 Latest Exhibition
For the occasion of the 57th Venice Biennale, Outset Israel is promoting a site-specific solo exhibition, entitled Evocative Surfaces. The exhibition includes a cycle of the artist's works in the medium of painting and drawing, alongside a series of large-scale painted PVC sheets produced especially for the site.
The project Evocative Surfaces has been chosen for the unique location of Museo di Palazzo Grimani, an outstanding Venetian palace decorated in late Renaissance style. Deeply taken in with the palace and its internal furnishings, Barkat entertains a close and intimate dialogue with the site. Fully employing the interplay of color, tonality, line, form and texture, she creates richly layered work in vigorous and dynamic compositions.
For further information about the latest exhibition, please click HERE.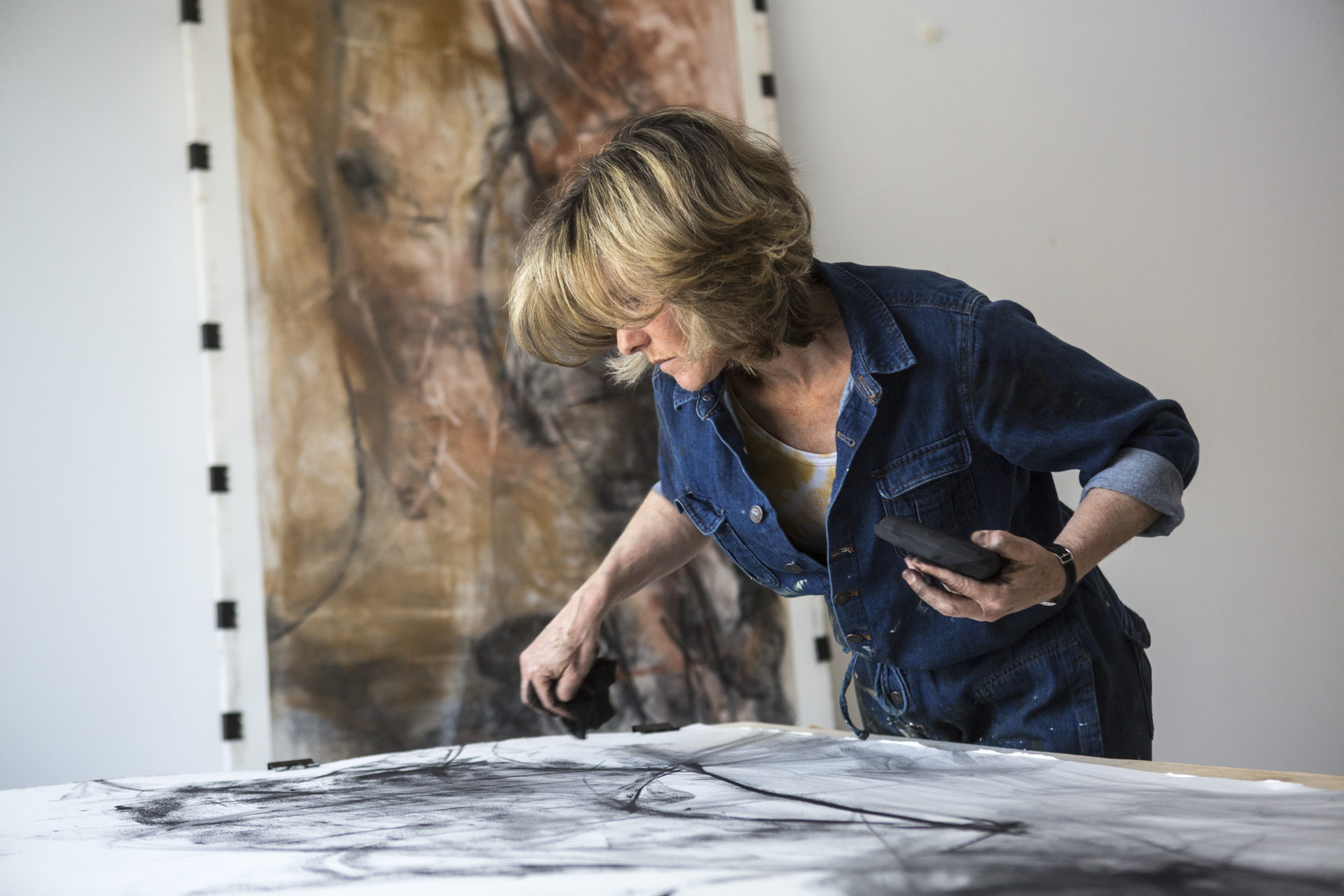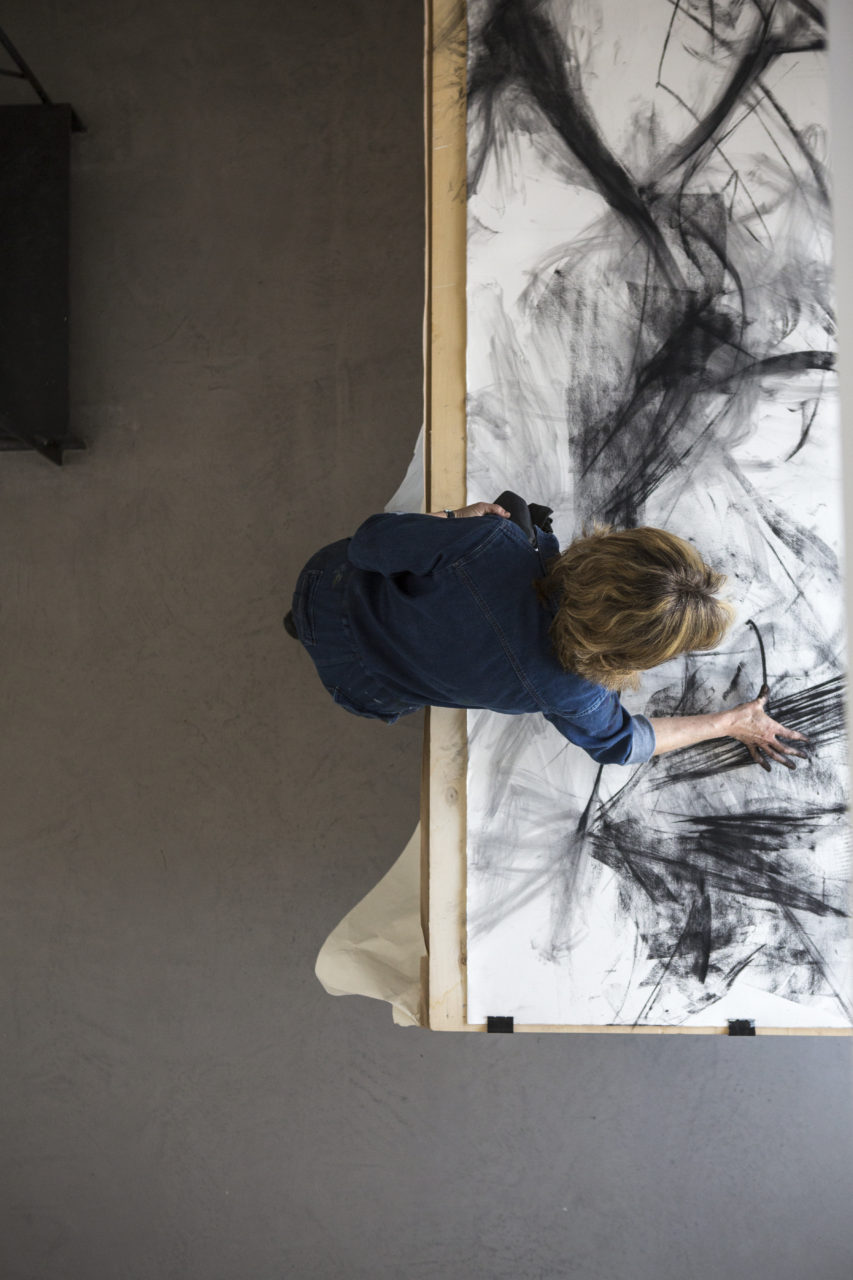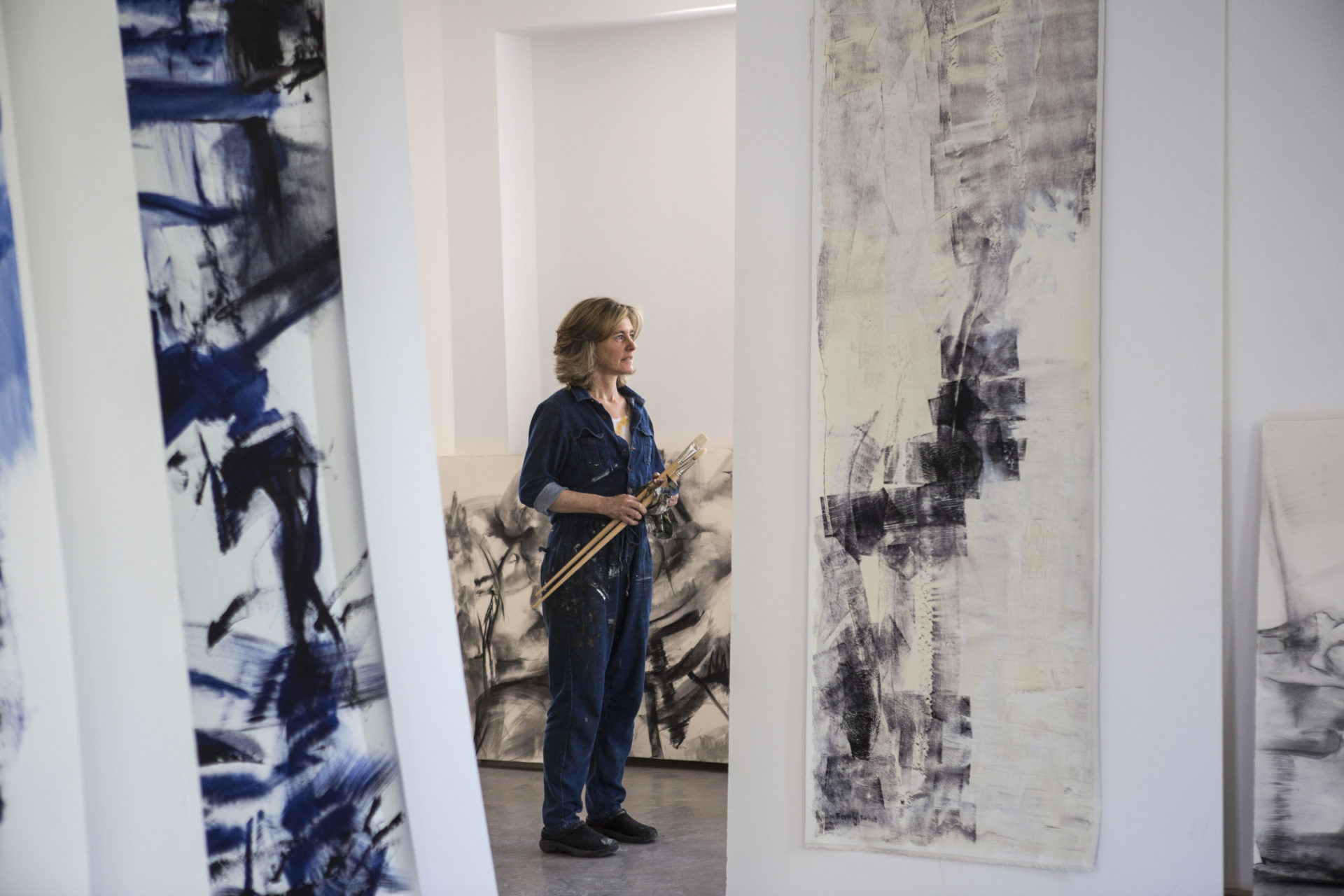 Studio
Beverly Barkat started working in her current Jerusalem studio in 2009. She has been exploring drawing and painting with mixed media on paper, self-stretched canvases and PVC, while incorporating skills and techniques acquired from the various art disciplines in which she specialized. Her two-floor studio is located in Jerusalem's centre and overlooks the Architecture Department of the Bezalel Academy of Arts and Design.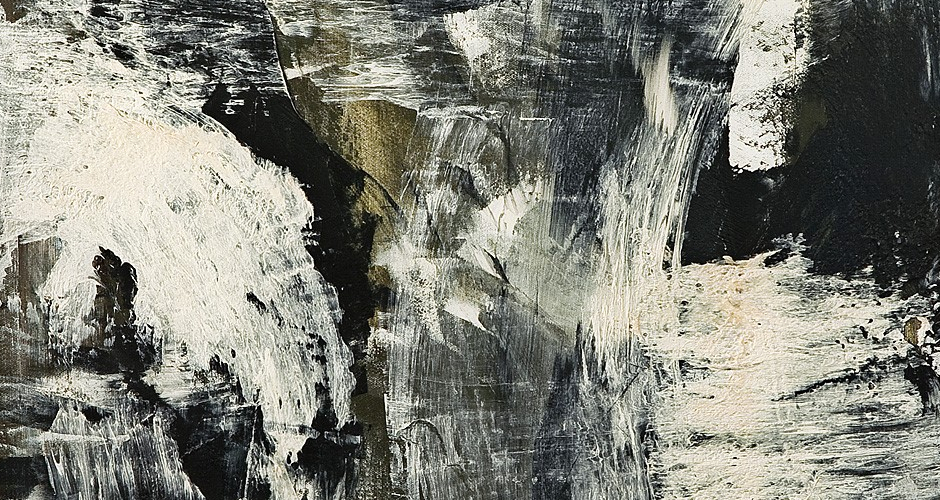 Artwork
Barkat's early works were largely figurative and in keeping with the traditional Western genres. Around 2009, she made a turn towards formal abstraction and although she continued to draw from life, she started to deconstruct the figure and at the same time, capture movement on a two-dimensional surface with dynamic lines.
In 2014, her series of paintings inspired by Japanese calligraphy earned her the Curator's Award at the 28th International Exhibition of Art & Design in Kyoto. A year later, Barkat started experimenting with new techniques, application methods and materials, the most prominent being the use of transparent PVC sheets. Sally Haftel Naveh, the curator of her 2017 exhibition in Venice, comments on her use of this new material in the exhibition catalogue:
"The PVC sheets that Barkat picks for her paintings differ from other more conventional supports first and foremost in their transparency, so that while each side carries its own self-contained painterly motif, it echoes at the same time the one found overleaf. The work process progresses on both sides simultaneously, in constant symbiosis, free of any predetermined precepts or hierarchies."